Get a free copy of 'Into the Distance' when you subscribe!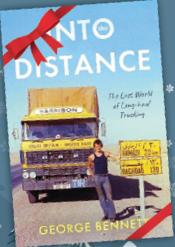 Written by Truck & Driver's former owner and journalist George Bennett, this book describes breakdowns, break-neck schedules, brushes with smugglers, and how he found himself stranded by riots in Iraq. All part of the job...
Subscribe today and enjoy:
In-depth working road tests of new vehicles & products
The latest news from the trucking community
Inspirational operator stories
Long-distance trucking adventures
Interviews with key industry players
Driver legal advice
VIP access to Road Transport Media events
Christmas Special - get a FREE copy of Into the Distance: The Long Lost World of Long-haul Trucking (RRP £31.25).
Information
Source code has not been found. Default offer is loaded
Available options